THE SWEEPAUGER IS AN ESSENTIAL ELEMENT OF A SILO
The sweepauger unloads the remaining grain such as wheat, corn, barley, soya seeds, sunflower seeds, rice, paddy on the floor of flat bottom silos after the discharge by gravity.
The sweepauger is an essential element of a flat bottom grain storage to meet safety and efficiency of the installation.
It has to be considered as an essential element of a grain silo from the design approach.
THE ODS SWEEPAUGER GIVES HIGH ADDED VALUE TO SILO GRAIN STORAGE THROUGH OUT 3 POINTS
Safety "Zero Human Entry" because it is one of the top consideration of an end user.
Reliability because "0" fault is always a goal.
Efficiency because it takes part in the global performance of the installation.
EMPTYING SEQUENCES OF AN "ODS" SWEEPAUGER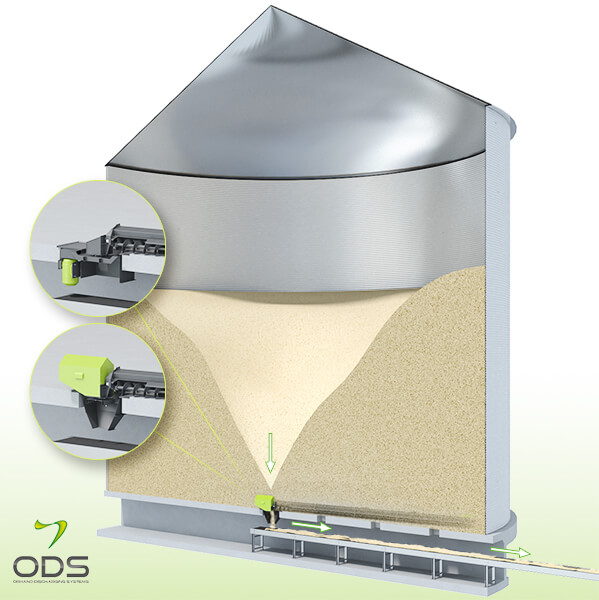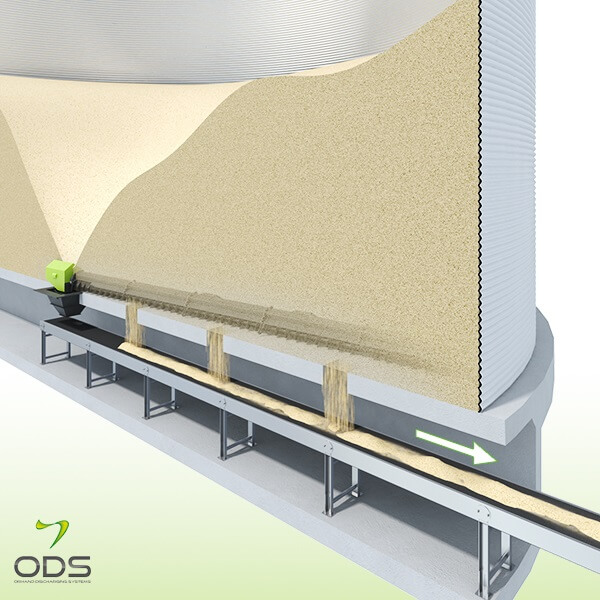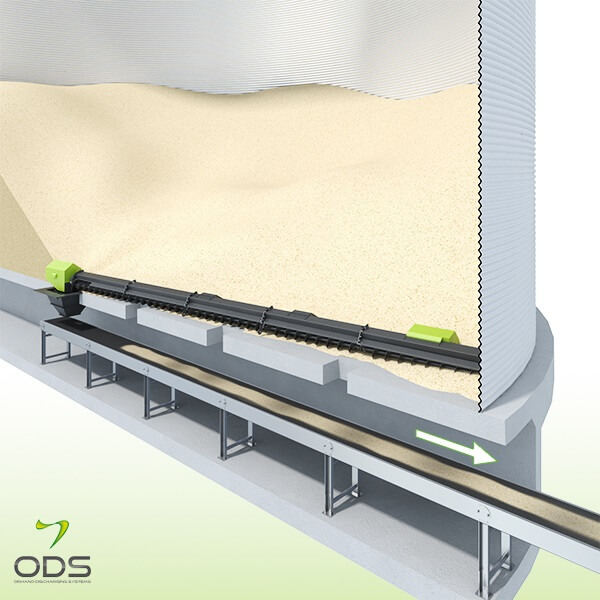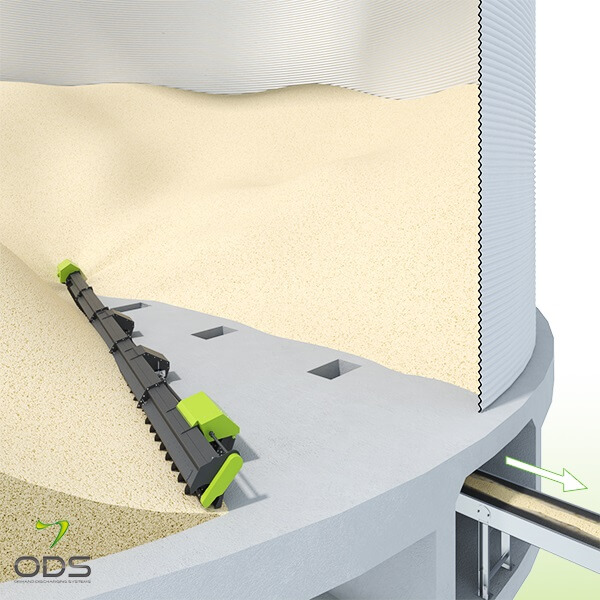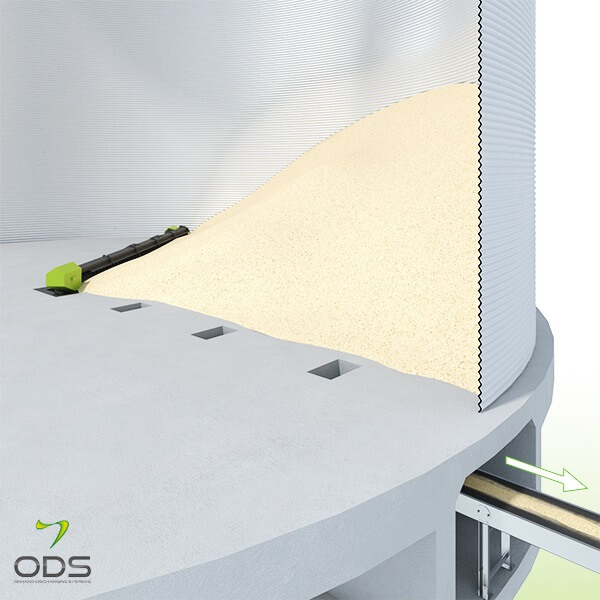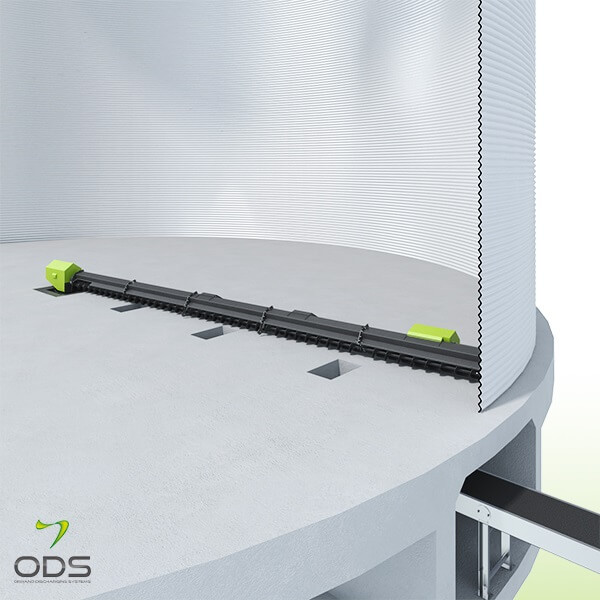 THE CHOICE OF AN "ODS" SWEEPAUGER DEPENDS ON THE FINAL DESTINATION…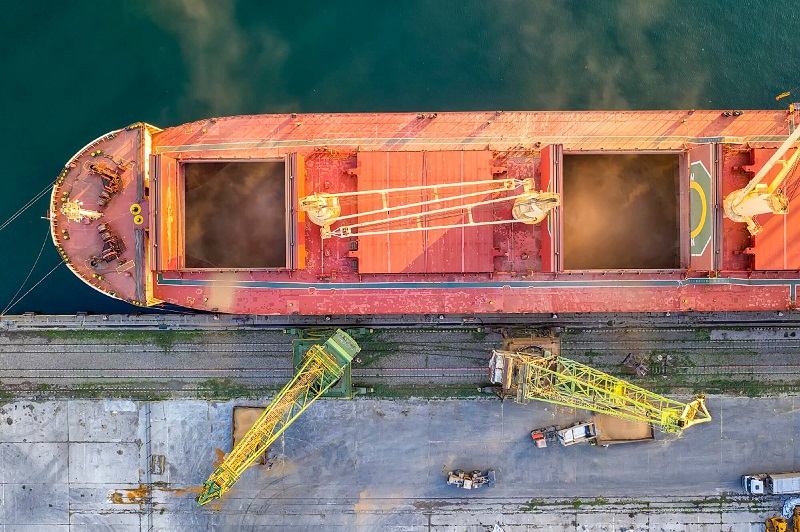 Port terminals
& large capacities – Intensive use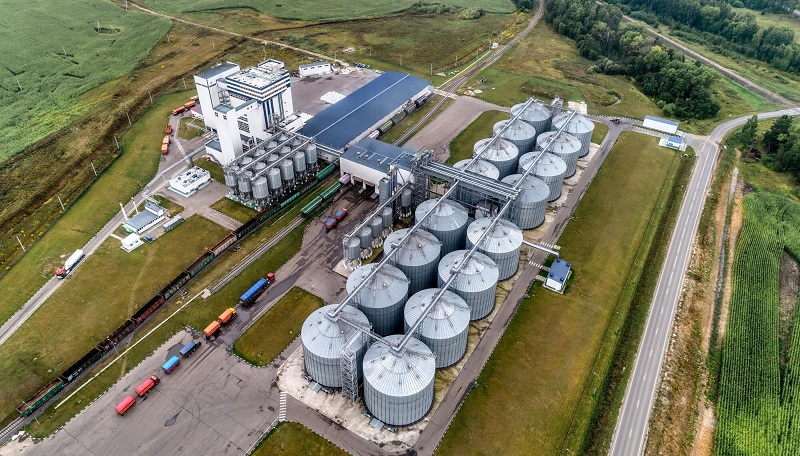 Frequent – Regular use